Residential and Commercial Plumbing

We are highly experienced Orangevale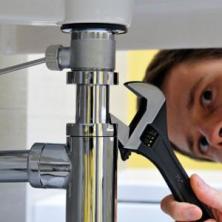 plumbing contractors that are more than capable of handling all of your plumbing needs. Our skilled technicians are here to repair or replace all types of issues including:

- Leaks
- Toilet issues
- Faucet repairs or replacements
- Water heater repairs or replacements
- Drain and sewer pipe issues
- Garbage disposal repairs or replacements
- Fresh water pipes
- …and More!

Our contractors are dedicated to the most cutting edge technology. If there is something better out there than the norm, we will carry it. All of our plumbers are required to go through relentless training, which is why we are #1 in Orangevale, California today. Any contractor that applies to our team is screened carefully and must pass our rigorous training program in order to start providing services. We will not hire amateur or inexperienced plumbers. We strive to get 100% customer satisfaction with every service we provide and each of our contractors help carry this out.
Our Plumbers Specialize in Drain Cleaning
Our service has been providing drain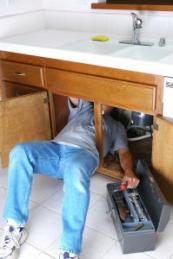 clean-outs for over 30 years. Whether it is a kitchen sink or a sewer line, our techs have seen it all. We carry the latest up-to-date technology including hydro jets to ensure that if your drain won't budge, we will have the right tool to make it. Our clean-out services will ensure that your pipes are free and clear of debris and buildup – all of which contribute to backlogs in sinks, showers and pipes. Rather than using harsh chemicals or detergents, we use bio-safe ingredients that will help clean out your drain without causing erosion down the road. To help prevent costly stoppages and repairs throughout the year, we can provide you with regular drain cleaning maintenance service programs to prevent overflow or dig-up replacement costs in the future.

We Offer 24 Hour Emergency Services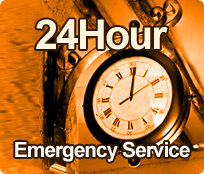 If you need emergency plumbing in Orangevale, California there is no need to look further. Our emergency technicians can provide you with emergency estimates, repairs or replacements. Since each of our repair vehicles comes fully equipped, you will not have to worry about multiple trips in order to fix your emergency plumbing problem. Contact one of our contractors today by calling 916-235-6967 and see how we can solve your current plumbing problem.